Personal Training With Charles Inniss
Physical Therapist & Newton Personal Trainer
Don't Let Injuries Stop You From Getting Into Shape!
Give Me 3 Months and...
You'll Feel Like $1,000,000 Bucks!
Attention: In the summer of 2013, I began a full-time health and wellness consulting appointment that has limited my availability as a personal trainer.
I am still working as a personal trainer, but I generally need to work in a consulting role with new clients.
As a consultant, I believe I can still add value by helping someone to assess where they are and then working with them to formulate a plan to move towards their goals. My limited availability makes it difficult to schedule recurring weekly appointments, but I often reserve Friday's and some Saturday mornings for personal training appointments.
I love helping people, so I'm doing my best to work with as many people as possible. If you get in contact with me, we can discuss my availability and how I might b able to assist you.
Sincerely,
Charles
Hello!
My name is Charles Inniss. I've been a physical therapist and personal trainer for more than 10 years and I want to help you get in shape.
Because of my experience as a physical therapist, one of my specialties is working with people who have muscle injuries, joint injuries, or joint surgeries.
Posture and Efficient Movement are the Key!
As a personal trainer, one of my philosophies is to focus on posture and efficient movement. When your body moves more efficiently, you will be less likely to get injured and you will perform at a higher level.
This philosophy makes sense for both elite athletes and regular people who are going to the gym to maintain a fitness program.
Too often, people get injured in the gym because they begin a workout program without taking into consideration their limitations, inefficiencies, and weaknesses.
Here's Where I come in...
In order to help you better understand how to keep your joints healthy when you workout, I've written a FREE 30 page ebook titled...
5 Things Your Personal Trainer Doesn't Know That Might Hurt You:
Simple Ways to Keep Your Joints Healthy if You Workout.
In this ebook, I explain some simple ways to decrease the chance that you'll develop neck pain, shoulder pain, lower back pain, or knee pain if you workout.
Keep Your joints Healthy
To get my free ebook, all you have to do is sign up for my free e-newsletter by filling out the form in the top right corner of this page.
Simply enter your name and email in the form at the top right to sign up for my e-newsletter.
After you fill in the form, you'll get an email to confirm your subscription to my e-newsletter. Then, once you confirm your subscription, you'll get an email from me with instructions on how you can download your free ebook in pdf format.
Take a Minute to get My Free Ebook
There's no obligation and you can choose to stop receiving my newsletter and tips at any time.
So, take a minute to fill out the form to the right, and let me help you get into shape.
Yours in Health,
Dr. Charles PT/PT
Are you looking for a Boston area or Newton Personal Trainer?
Do you have...

Knee Pain
Shoulder Pain
Back Pain
Neck Pain.
Are injuries, joint pain, or old surgeries stopping you from exercising?
Don't let injuries stop you from getting into shape!
Let me help you strengthen your weak spots, work around your limitations, and build up your body so that you're fit, strong, and healthy.
I see clients at the Beacon Hill Athletic Club in West Newton, and I am also available for In-home personal training.
Contact me at: charles@trainingwithcharles.com
I look forward to helping you reach your health and fitness goals.
Yours in Health,
Charles PT/PT

I started working with Charles Inniss after a significant injury left me with pain, weakness and muscle loss.

Charles' background in physical therapy combined with his knowledge and skill as a certified trainer was just what I needed to get back on track.

He designed a workout program for me that addressed the injury, brought back my strength and fitness, restored my muscle loss, and left me free of pain.

I continue to see Charles every week. He keeps working on the site of the injury, works with me on form, strength building, and stamina, and mixes in new routines as my workout needs evolve.

I'm biking, running, hiking, lifting weights, skiing, and doing all the physical activities I love. Working with Charles Inniss is invaluable in keeping me on that path.

Henry K. Newton, MA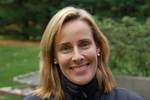 I have been extremely fortunate to have had the opportunity to train with Charles Inniss. He is a thoughtful person with an extraordinary ability to motivate you to try your very best through support and spot-on direction.

I trained with Charles at one point specifically for a high-altitude hike and got into terrific shape. Charles is a dedicated and talented professional in the field of personal training who truly stands out amongst the crowd!

Meg B. Bounce Back Fitness Participant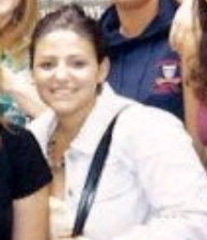 Charles Inniss helped me get my life and fitness level back.

A year before I worked with Charles I was teaching aerobics classes and was very fit. That Summer I had gained a lot of weight and lost most of my confidence.

Charles was my personal trainer and cheerleader, taking the time to make sure my skin was beginning to feel like my own again. He pushed me out of my comfort zone and showed me new and exciting functional exercises that were efficient and effective.

At the end of our sessions there was a significant difference in my fitness level; and my comfort level with the gym was as high as ever. Charles is an expert in the field and I am very happy I had the chance to work with him.

Dana B.
Charles,
I am already starting to see some positive results in just a short time with you core workout program. It has only been 3 weeks or so and I have seen improvement in my running. I am working on improving my personal best marathon time of 2:56:22, and also working towards improving my ultra-marathon times. My best ultra-marathon time is 8:54:09 and it was a 50 mile race.
I just completed a training run of 34 miles and completed it in 5 hours. What I realized quickly is that my balance and posture are improving. I was able to maintain my form for the majority of the run. I felt that I was in control of my body and not laboring to one side or the other. The core work, I strongly believe, helped me attain this achievement.
Over the course of 34 miles, there are a lot of strides. As you can imagine gaining even just 1-2 inches in stride length can add up to a couple of miles. With your expertise in customizing a work out plan for flexibility in my hips and stride length, I felt I was able to run better with less effort. This is the whole goal of fine tuning for marathons (and more).
I have several more races over the next year to compete in, and I am very excited with the program you gave me. Within a short time frame you have already given me noticeable results. I have already told fellow athletes about your expertise, professionalism and customized programs. I highly recommend your services to anyone - it doesn't matter if they are running 50+miles like me, or someone who just wants to lose 5-10lbs and be healthier! I am proud to be associated with someone like you, and I look forward to our continued success!
Best Regards,
Sean Devan: Ultra Marathon Runner