Local Personal Training Expert in Newton, MA
Reveals Free Fitness Tips and Diet Secrets
Join my Newsletter for Special Deals on Personal Training
Save On Personal Training
& Sign up for Free Video Tips Today!



Do You Need Help Getting In Shape?

Get 1 Hour of Personal Training for $25

My name is Charles Inniss.

I've been a physical therapist and personal trainer for more than 10 years and I want to help you get in shape.

Pick my brain for an hour, and let me help you move towards your fitness goals.

Whatever your goals you can ask me anything, and I'll do my best to help you.

Sign up for my newsletter to get free tips and deals on personal training.

It's Free and Easy to get access to my video and written tips.

Simply enter your information in the form to the right to sign up for my e-newsletter.

After you sign up for my e-newsletter, you'll be given instant access to free videos of me answering the most popular fitness questions.

There's no obligation and you can choose to stop receiving my newsletter at any time.

So, take a minute to fill out the form to the right, and let me help you get into shape.

Yours in Health,
Dr. Charles PT/PT





I started working with Charles Inniss after a significant injury left me with pain, weakness and muscle loss in my arm.

Charles' background in physical therapy combined with his knowledge and skill as a certified trainer was just what I needed to get back on track.

He designed a workout program for me that addressed the injury, brought back my strength and fitness, restored my muscle loss, and left me free of pain.

I continue to see Charles every week. He keeps working on the site of the injury, works with me on form, strength building, and stamina, and mixes in new routines as my workout needs evolve.

I'm biking, running, hiking, lifting weights, skiing, and doing all the physical activities I love. Working with Charles Inniss is invaluable in keeping me on that path.

Henry K. Newton, MA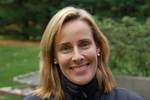 I have been extremely fortunate to have had the opportunity to train with Charles Inniss. He is a thoughtful person with an extraordinary ability to motivate you to try your very best through support and spot-on direction.

I trained with Charles at one point specifically for a high-altitude hike and got into terrific shape. Charles is a dedicated and talented professional in the field of personal training who truly stands out amongst the crowd!

Meg B. Bounce Back Fitness Participant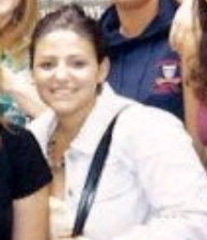 Charles Inniss helped me get my life and fitness level back.

A year before I worked with Charles I was teaching aerobics classes and was very fit. That Summer I had gained a lot of weight and lost most of my confidence.

Charles was my personal trainer and cheerleader, taking the time to make sure my skin was beginning to feel like my own again. He pushed me out of my comfort zone and showed me new and exciting functional exercises that were efficient and effective.

At the end of our sessions there was a significant difference in my fitness level; and my comfort level with the gym was as high as ever. Charles is an expert in the field and I am very happy I had the chance to work with him.

Dana B.
I originally worked with Charles as a colleague at a local gym in Boston, I watched how he trained his clients and how well balance they looked both men and woman.

I approached him 6 month before my 35th birthday for some personal training. I was so impressed that he took a whole body approach not just the "workout". We spoke about nutrition not some crazy diet that I was doomed to fail.

That was the key he set realistic goals for me and as we worked toward my goal I was always impressed with the diversity of the exercises and suggestions for me to do in-between our workouts, I was supplementing my training sessions with spin classes that I taught at the gym, and yoga for my body and soul.

As I approached my birthday I was so impressed with my transformation that we even spoke about me competing in a fitness show, I took a pass and went off to Maui very happy with myself from the inside out, which to me is so much more important than a size of a weight.

Since then I had stayed in touch with Charles and I am now recovering from ankle surgery and he has been a great motivator. That is the key about Charles it is the whole package, he is present with you in training sessions, he keeps up on his education both required and non-required always having some very sound advice. Thank You Charles.

Robin L. Boston